One of the main frontiers of the automation revolution is the supply chain. Ahead of his presentation at CILT International Convention in Wroclaw this June, I spoke to Professor René de Koster about the continued rise of the robot.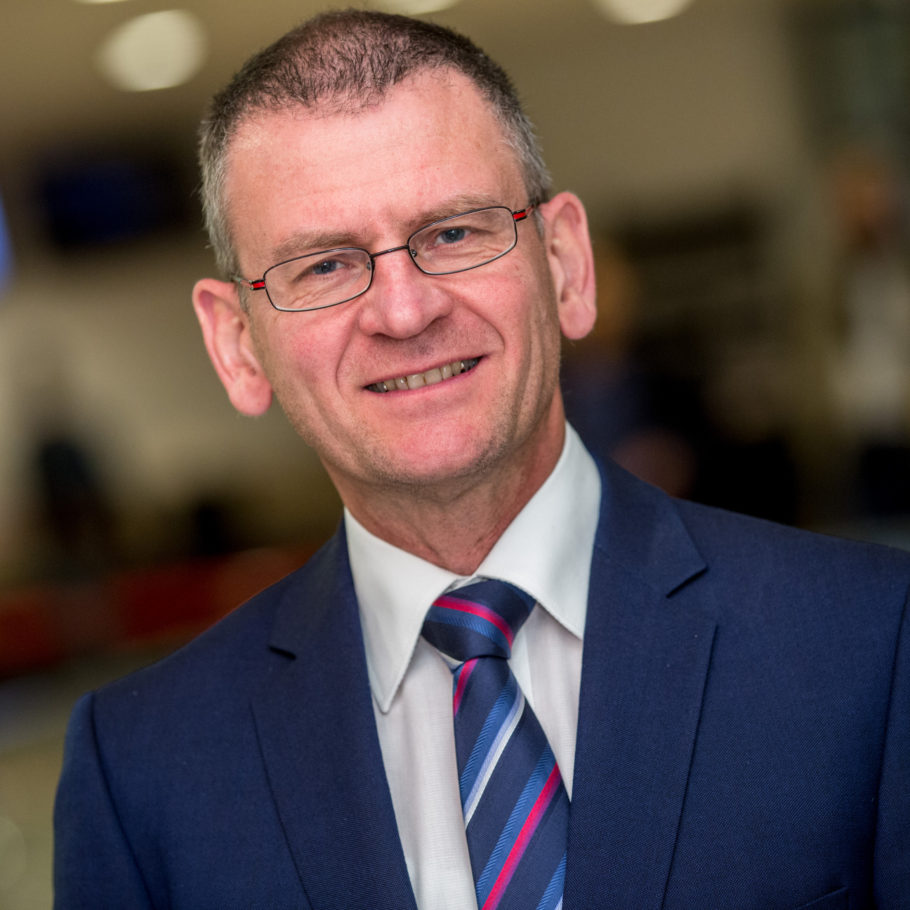 After initial discussions, we are straight into the meat of the subject. 'One of the newest trends that we can see in warehousing in Europe, is that warehouses are becoming more and more robotised'.
Of all the technologies at the heart of Industry 4.0 Robotics is one of the oldest. The concept has existed since the ancient world, and its modern applications have roots in the 1940s. The creation of FAMULUS by KUKA in 1973 was a watershed moment, and in today's world, industrial robots are more and more commonplace.
Perhaps most famous are Amazon's Kiva bots, now called Amazon Robots. More than 30,000 such robots operate in Amazon's warehouses worldwide, but as Professor de Koster is quick to point out, it's not just giants like Amazon,  'we see it also now on smaller scales, more and more flexible solutions that you can even implement in existing warehouses, and these technologies are going to change the ways these facilities are operated'.
For Professor de Koster, one of the crucial factors fuelling the pace of this rise in automation is price. 'It is becoming more and more affordable. In the past, robotised solutions were very expensive with long payback times. But we can do it now on a smaller scale, and we can expand as we generate more revenues'.
The availability of such robots could not come at a better time, particularly in Western Europe, where companies are pressured by a shortage of both workers and land, '…so we must do it with a smaller footprint, and we have to do things a lot faster, particularly in ecommerce operations. Customers require same day delivery, at least that is one of the competing edges of many companies, and one of the tools they can use to realise that is automation'.
In fact, the promise of robotics is so great that many businesses are investing in the robotics industry. Amazon bought outright Kiva robotics, and there are several others following suit. 'Zalando, one of the major German online retailers, has bought a minority share in a robotics company that has a robot that can drive into a warehouse and retrieve items for a customer order…We see it more and more often now, we have seen it with Amazon of course, we have seen it with Ocado and now we see it with Zalando.'
I ask how Professor de Koster views the future of such operations. 'Although developments are really fast, I don't see everything automated in ten years. There is a demand for more automation and we will see that progressing for sure, but I think for the…coming ten or fifteen years the majority will be manual warehouses, but of course with technologies that facilitate the work for people. These can be different levels of mechanisation, automation and partly even robotisation, but humans will be the ones who execute the work…having said that automation is continuing, we will see more and more implementations of automation and robots, so it will progress but it will not take over'.
One saving grace for human workers is that robots cannot (yet) do everything. 'What we also will see, even when warehouses buy robotised systems, workers will still have to work parallel…At least for the coming five to ten years we will see a lot of solutions where robots cannot do everything. For example, we have a retrieval system and we pick units from a tote. Even that simple process, which can be carried out by robots, cannot be fully carried out by robots because there are some products for which it simply doesn't work. Products that are too big, products that have the wrong texture, products which are badly stacked in the tote, you name it. For those we will still need people standing next to the robots, so we will see collaborative robots as an intermediate stage, but also for the longer term.'
Professor René de Koster is Professor of Logistics and Operations Management at the Rotterdam School of Management, Erasmus University. He is involved in teaching at all levels: bachelor, master, post-experience, and executive development. He also lectures at USTC Hefei (PRC), the University of Pretoria (South Africa), and he has an honorary Francqui professorship at the University Hasselt (Belgium). He is the author and editor of eight books and over 150 papers, and founder of the Material Handling Forum. For eight years, Professor de Koster chaired RSM's Department of Management of Technology and Innovation.
Booking is open for CILT International Convention 2018 in Wroclaw, Poland. Taking place between the 3rd and 6th of June, the convention will explore the themes of Linking CEE to the World, and The Electric Car Revolution and its Impact on Logistics.
The historical capital of Lower Silesia, and Poland's fourth largest city, Wroclaw represents a fascinating blend of cultures, religions and politics, and boasts a proud academic heritage – the University of Wroclaw has produced nine Nobel Prize winners since the beginning of the 20th century.
Delegates will enjoy an exciting 4 day programme, including presentations by Professor David Cebon, Director of the Cambridge Vehicle Dynamics Consortium, WiLAT Global Advisor Dr Dorothy Chan, Phidelia Mwaba, CEO of Hokma Risk Management and immediate Past President of CILT Zambia, and Professor René (M.) B.M. de Koster of the Rotterdam School of Management.
Act now and take your place at the most influential gathering of Transport and Logistics professionals worldwide. Delegates are encouraged to organise visa and other travel documentation early to avoid disappointment. Travel information is available on the convention website. If in doubt, contact your local embassy for assistance.