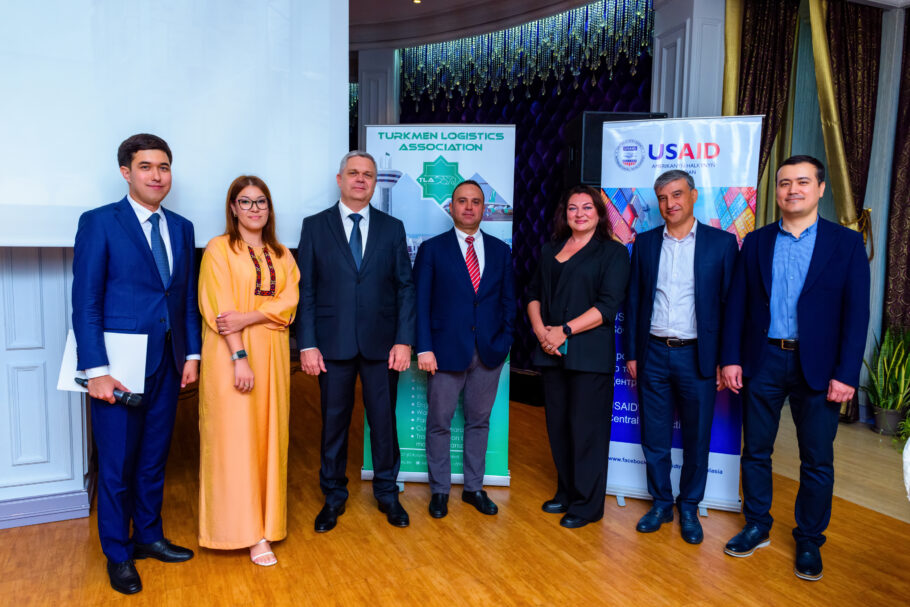 The course, jointly organised by CILT Central Asia and the Turkmen Logistics Association, began from April to August 2023, with support from the USAID TCA office in Turkmenistan. The course covered various aspects of logistics, such as the development of unique skills in young specialists, insurance in logistics, container transportation and warehouse Logistics. An impressive 74 specialists from 42 companies within Turkmenistan took part as part of the programme.

At the ceremony, participants were addressed with a video message from the Secretary General of the Representative Office of the Royal Institute of Transport and Logistics of Great Britain in Central Asia (CILT Central Asia). Erbol Mukhaev, who congratulated all participants on the successful completion of the course, expressed hope that the knowledge gained by Turkmen specialists will drive professional growth and development in the Turkmenistan transport and logistics industry, helping its integration into the global community.
The events were organised within the framework of the Tripartite cooperation between the above-mentioned institutions established in March 2023. The key areas of cooperation within the framework of the agreement included the following goals: conducting thematic seminars, trainings, webinars, master classes with the participation of international experts, round tables to study international experience, business support programs for transport and logistics enterprises of Turkmenistan, as well as other supportive events and professional training for young professionals and women in logistics.