Our Women in Logistics and Transport (WiLAT) forum share the ninth edition of their global newsletter: Wings of Change.
"In this issue we have given prominence to our programs around Diversity and Inclusion where we portrait our theme "Values in Action."Our theme is also reflected in our cover page. I have had the privilege to interview Mr. Kenneth Law – the Diversity & Inclusion Champion of Global WiLAT for our feature article this time. His perspectives and findings are commendable and I can't wait for you to read all about it."
Amra Zareer CMILT, Editor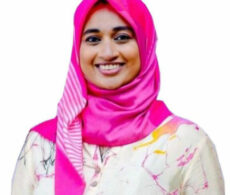 Read issue nine below or download a copy here.
WiLAT is the international women's forum within the Chartered Institute of Logistics and Transport. Since its formation in 2013 WiLAT has gone from strength to strength, and now supports over 3,200 members through 38 national chapters.
WiLAT's mission is to promote the status of women in the supply chain, logistics and transport industry, to bring together those who aid the career development of women, and to provide a support network for women in the sector. For more information, visit WiLAT's dedicated website.