On the 18th May 2023, the International Day for Women in Maritime, initiated by the International Maritime Organization, was acknowledged globally and celebrated by CILT International and the CILT Pakistan Branch, in collaboration with Karachi Port Trust at KPT Staff College, Karachi.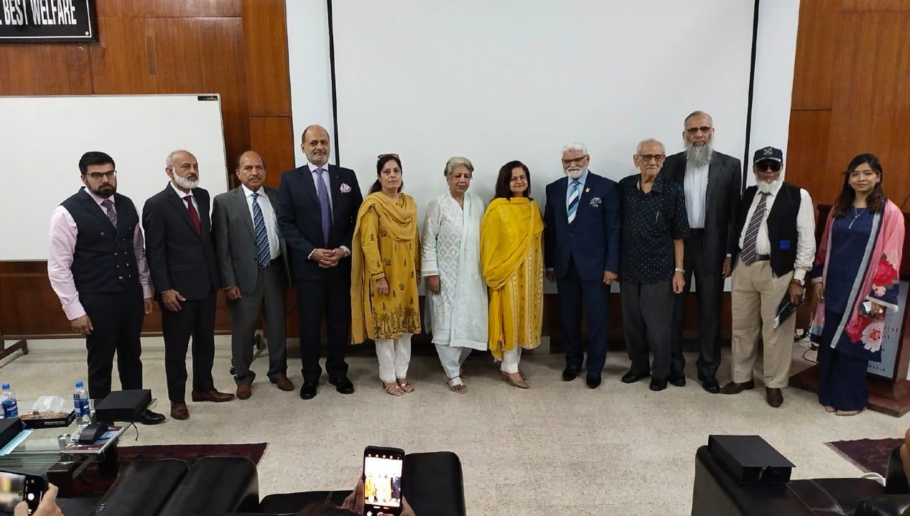 The event, which welcomed Ms. Alia Shahid, Director General Ports & Shipping, as the chief guest, saw Capt. Syed Haider Raza Zaidi, Deputy Conservator, present a welcome address and Capt. Ajmal Mahmoodi, Vice President the Nautical Institute, UK and Chairman of the Pakistani branch, share a keynote address, highlighting the significance of the event and what it means for women and professionals in the maritime space.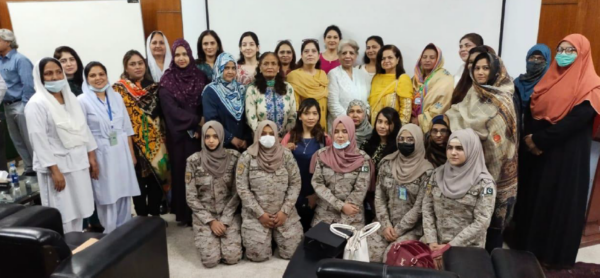 Special video and written messages from London were played to the audience to help support the event and were received by key individuals in the industry, including:
IMO Secretary General
Capt. John Lloyd, CEO Nautical Institute, UK
Ms. Jillian Carson, Former President Nautical Institute, UK
Mr. Simon Grainge, Chief Executive of ISWAN
Ms. Nasreen Haque, Former Chairperson, KPT supported the messages and relayed the importance of the IMO and its contribution to maritime and highlighted the IMO's commitment to the United Nation's Sustainable Development Goal 5, i.e. gender equality and supporting work to address the current gender imbalance in the maritime sector.
The event saw an impressive attendance of women, accounting for 90% of attendees from the marine and shipping sectors of Pakistan, who were welcomed in sharing their views and experiences. Comments from Ms. Alia Shahid, Director General Ports & Shipping, Ministry of Maritime Affairs, praised the efforts of The Nautical Institute, Pakistan for organising such an important event and praised the courageous contribution made by the Pakistani women in maritime by sharing their stories.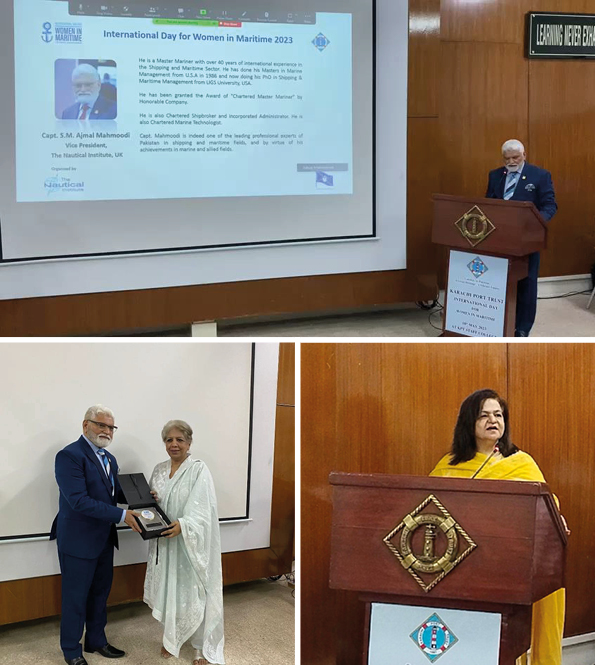 For more information on CILT Pakistan, find their contact information below.
Address
CILT House: 2 / B, Block # 6, Scheme # 36
Gulistan-e-Jauhar
Near Mausmiat Office
Karachi
Pakistan
Email
citkhipak@yahoo.com
Telephone
+92 (0) 323 2307832
+92 (0) 333 0271422
Website
ciltpakistan.com