On 4th May 2023, a fruitful coffee talk was organized by the Sechelles chapter of our Women in Logistics and Transport forum (WiLAT) in the Indian Ocean Islands. The theme for the session centered around "Engaging and Empowering Women Leaders within the Indian Ocean Region".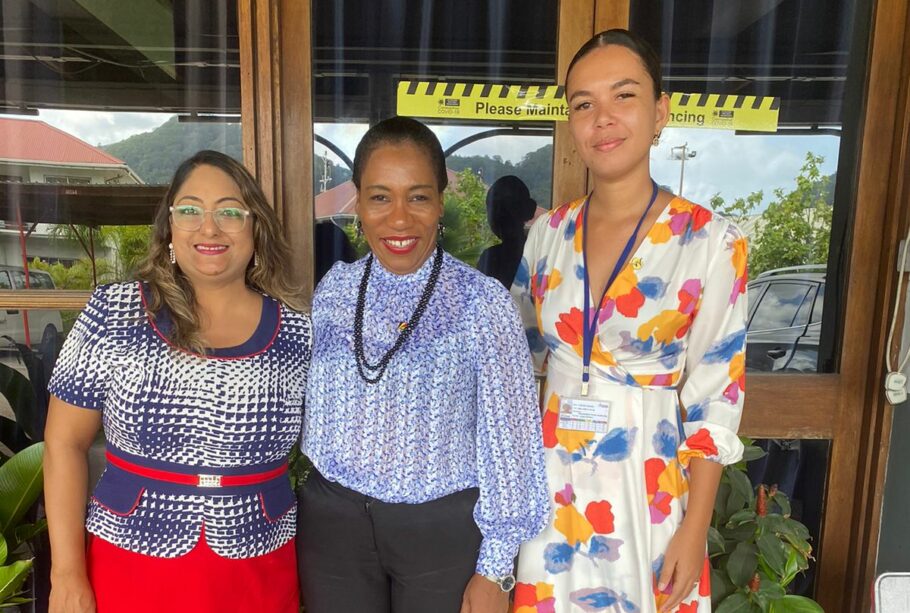 During the session, WiLAT Seychelles welcomed the latest member to the chapter, Mrs Estelles Lucas, as Chairperson. Estelle's primary responsibility will be overseeing the leadership of WiLAT Seychelles, with the view of reactivating WiLAT Seychelles, reviving its membership base and give it a new impetus in the arena of Logistics and Transport.

The coffee talk also gave participants the opportunity to learn more about the forum and its purpose and to explore the options available for future membership. Presentations were also conducted on the global footprint of WiLAT and how the forum plans to interact and uplift women across the globe as well as in the Indian Ocean region by equipping them with the skills necessary to drive forward leadership, innovation and change.
The seminar was also attended by prominent figures within the industry:
Anthony Derjacques, Minister for Transport,
Marie-Celine Zialor, Minister for Youth, Sports and Family
Devika Vidot, Minister for Investment, Entrepreneurship and Industry
Alan Renaud, PS for Civil Aviation, Ports and Marine
Sonny Payet, Chief Executive Officer (CEO) of Seychelles Ports Authority
Egbert Moustache, Deputy CEO
Gayani De Alwis, WiLAT Global Chairperson
Nazeema Jaulim Seelarbokus, WiLAT Global Vice Chairperson of the Indian Ocean Islands
Launched virtually in 2021 during the COVID-19 pandemic, WiLAT Seychelles aims to consolidate the presence of WiLAT in the Seychelles as well as in the Indian Ocean and to be at the forefront of innovative and training programmes, consolidating the women's network and promoting their career growth and development.
WiLAT is the international women's forum within the Chartered Institute of Logistics and Transport. Since its formation in 2013 WiLAT has gone from strength to strength, and now supports over 3,200 members through 38 national chapters.