We would like to extend our warmest congratulations to Umar Balarabe Wambai who was recently awarded the Teete OWUSU-NORTEY FCILT Next Generation Africa Award 2023 (NGAA), for his outstanding contribution to the logistics, supply chain and transport industry.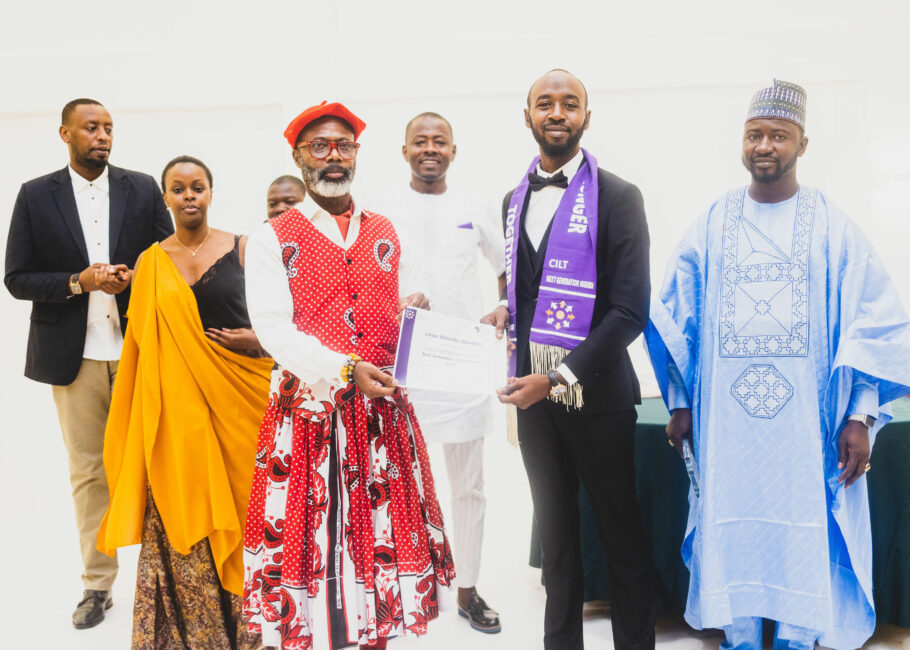 The annual award, established for our Next Generation forum, was launched by Chief Teete OWUSU-NORTEY, FCILT, during the 2022 Africa Forum, in honour of his mentor and friend, Cyril Bleadsdale, OBE, FCILT and was presented at the 2023 CILT Africa Forum Dinner in Kigali, Rwanda in April 2023.
Having worked with our Next Generation forum for many years, Chief Teete identified the lack of mentorship and coaching within the forum, which would support members in accomplishing their professional aspirations. This sparked the start of the NGAA award scheme and identifying and assigning a local and foreign mentor and coach to the award winner.
The NGAA award aims to raise the bar and to inspire and challenge award winners, runners-up and applicants to continuously strive for outstanding achievements and performances within the logistics, supply chain and transport sector.
After receiving many outstanding applications, a rigorous selection process was conducted by the Next Generation panel across the African continent leading to our winner, Umar Balarabe Wambai from Nigeria.
Congratulations to Umar from all at The Chartered Institute of Logistics and Transport and here's to your continued success and development in driving forward positive contributions to our industry.