Her Royal Highness  the Princess Royal, Patron of Transaid presented Professor Allan Waller with a farewell gift and thanked him for his eleven years' service as a trustee of the Charity, at the annual Transaid showcase in London.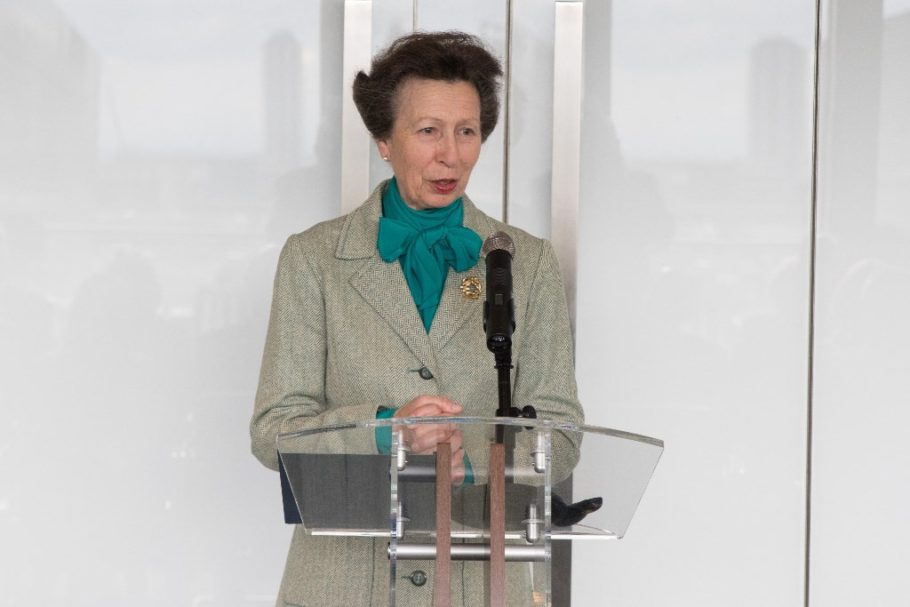 Founded by Save the Children, The Chartered Institute of Logistics and Transport (CILT), and with HRH The Princess Royal as patron, Transaid shares 25 years' worth of expertise in 23 countries with partners and governments, working together to provide transport training, and helping to support the provision of healthcare in challenging areas.
The Princess Royal was speaking at Transaid's annual showcase event in London, held at law firm Eversheds Sutherland on 9 October 2017. The event was focused around the launch of a new Professional Driver Training project in Uganda (PDTU) – Transaid's largest independently funded road safety initiative to-date.
Addressing more than 100 supporters, The Princess Royal said, "The number of people dying on the road each year in sub-Saharan Africa is third only to deaths from malaria and HIV/AIDS.
We have the ability to reduce that figure through road safety projects, but there simply aren't that many organisations attempting to do so in the way that Transaid can. The extraordinary support the transport and logistics industry has shown to Transaid, and the way the organisation works, demonstrates the huge value of professional driver training.
To find out how you can get involved with Transaid on either a company or an individual basis, email Florence@transaid.org