The Chartered Institute of Logistics and Transport (CILT) is very pleased to announce Sean Culey, author and leading business transformation expert, as a keynote speaker at International Convention 2017, this June in Macao.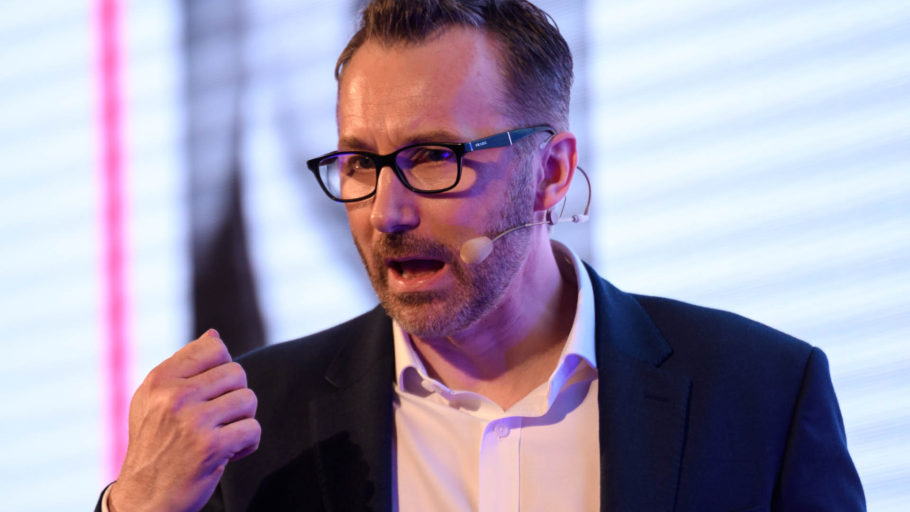 In a wide ranging and innovative visual presentation Sean will argue why a convergence of robotics, AI, genetics and automation is initiating a new industrial revolution, one that will disrupt every part of the mass produced human supply chain. He will highlight how companies like Amazon are using this new technology to power their global business models and disrupt multiple industries at the same time. He will analyse the affect this will have on the very nature of work, and how societies that resist this transition may struggle to survive in the new world.
Sean delivers keynotes around the globe, and is the author of numerous articles published in magazines such as The World Financial Review, The European Business Review and The Chief Executive Officer. A Chartered Fellow of the Institute, he has 25 years of experience, including six years as CEO of business consultancy 'SEVEN', delivering improvement programmes for leading organisations such as BAE Systems, Warburtons and Kubota Engines. He is also a member of the European Leadership Team of the APICS Supply Chain Council, a SCOR Master Instructor, and has been invited to become a Fellow at Cranfield School of Management.
Sean is currently writing two books: 'THRIVE! Succeeding in a world of Disruption' which is due to be published in 2017, and 'TRANSITION POINT: Revolution, Evolution or Endgame?' due in late 2018.
The Macao 2017 International Convention will run from the 11th to the 14th of June. Organised under the theme of 'Smart Journey, Belt and Road', the Convention will explore two of the most important developments in our industry: the rise of Smart Technology and the ambitious One Belt One Road (OBOR) initiative.
Delegates will enjoy an engaging and informative four day programme of Workshops, Interactive Sessions, and Presentations from Guest International Speakers, conferences with the Young Professionals and Women in Logistics and Transport groups, and the Industry defining Annual General Meeting, as well as the ever popular Technical Visit.
Macao is a vibrant region, built around one of the world's most famous free ports and situated opposite Hong Kong on the Pearl River Estuary. Join us there to meet up with old friends, develop new international relationships, share experience and best practice with colleagues across our global family.
Book before 30th April and take advantage of an early bird discount of 20% on conference registration.