For the sixth year running CILT UK and ITN Productions have produced a news style documentary to demonstrate how work within and around the supply chain directly impacts people, society, the environment, business profitability and economic growth.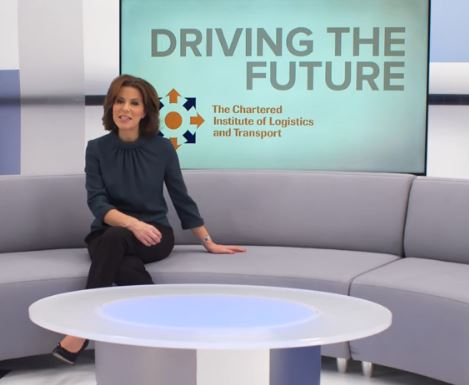 Anchored by Natasha Kaplinsky, the 20 minute film demonstrates the work of the 'invisible profession', includes examples of best practice, and considers the exciting and dynamic innovations taking place across the UK and beyond.
Kevin Richardson FCILT, Chief Executive, CILT UK said:
Raising the profile of the profession and of all those involved in the movement of goods and people and their associated supply chains is a key objective of CILT and we are pleased to be working with ITN Productions again in 2017 to reach out to a wide audience.
'Driving the Future' shows that within almost every business model is a supply chain that requires infrastructure, processes and systems, talented people, and innovation to meet the ever changing and increasingly demanding requirements of consumers for higher levels of service, improved availability, lower costs and reduced environmental impact.
The documentary, which was launched at CILT UK's Annual Conference on 8 June 2017, combines key interviews and news-style reports with sponsored editorial profiles of some of the leading organisations who are working across the supply chain.
Please feel free to share the film with your networks to help promote the value of our profession to a wider audience.