The transport ecosystems of Asian cities are being transformed rapidly, driven by fast growing urban, social, economic and technological developments, as well as investment in transport infrastructure and service improvements. This year's CILT International Convention will feature analysis of key Asian transport developments from renowned Singapore based Transport expert Chow Kuang Loh.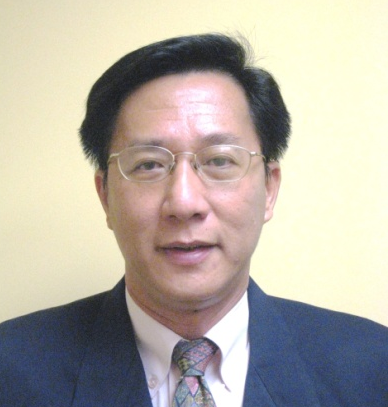 Mr Loh, President and CEO of Singapore Urban Transport International, will discuss the latest urban mobility developments in Asia, focusing on the evolution of urban transport including the impact of driverless vehicles, new and innovative mobility concepts such as the Low-speed Mag-Lev and SkyBus, and the changes in last-mile connections including sharing models and personal mobility devices. Working from the perspectives of both industry professional and policy-maker, he will also examine the increasing impact of big data analysis, and how all these elements will combine to revolutionise the way people and goods travel around a city.
Mr Loh has 33 years of professional experience in the industry, both in the public and private sectors. He has worked in urban transport planning, development, regulation and management, including policy formulation, institutional framework design and public transport planning, as well as bus regulation, development and operations, transportation studies, traffic management, and safety management for road and rail systems. He received his Masters degree in Transport Engineering and Operations from the University of Newcastle-upon-Tyne, UK, and his Bachelors degree in Civil Engineering from the National University of Singapore.
In his career Mr Loh has held various senior positions at the Singapore Land Transport Authority (LTA), served as Secretary of the Public Transport Council, and been in charge of the transportation departments of listed public transport agencies as well as Sentosa Development Corporation. He has led international advisory projects covering Zhuhai (China), Colombo, Malta, Mauritius and Fiji, led capacity development programmes in Cambodia, Laos, Myanmar, Beijing, Tianjin, Guangzhou and Macao, and advised major UK and China transport groups on international bus tendering projects. In 2008 Mr Loh initiated and led the inaugural World Urban Transport Leaders Summit.
Mr Loh is a Chartered Member of CILT, a Board Member of CILT Singapore and Vice President of CILT Macao. He serves on the Transportation Engineering Group of the Institution of Engineers Singapore, and is the Advisor of the International Liveable City Development in Zhuhai, China. He has published several technical papers in international journals, and continues to deliver keynote speeches at international conferences. He frequently gives transport-related lectures at Nanyang Technological University (NTU), National University of Singapore (NUS) and other institutions to senior government officials from the Association of Southeast Asian Nations, China and other countries.
The Macao 2017 International Convention will run from the 11th to the 14th of June. Organised under the theme of 'Smart Journey, Belt and Road', the Convention will explore two of the most important developments in our industry: the rise of Smart Technology and the ambitious One Belt One Road (OBOR) initiative.
Delegates will enjoy an engaging and informative four day programme of Workshops, Interactive Sessions, Presentations from Guest International Speakers, Conferences with the Young Professionals and Women in Logistics and Transport groups, as well as the ever popular Technical Visit.
Macao is a vibrant region, built around one of the world's most famous free ports and situated opposite Hong Kong on the Pearl River Estuary. Join us there to meet up with old friends, develop new international relationships, share experience and best practice with colleagues across our global family.