Press interview about D&I Survey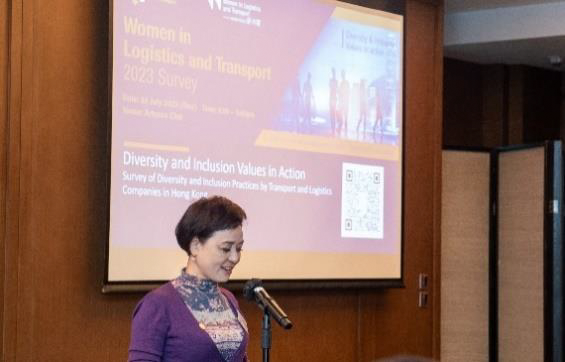 Sharing the findings of the 2023 Diversity & Inclusion (D&I) Survey at a press interview on 20 July 2023, Ms. Carmen Li, WiLAT Hong Kong chairperson said, "given the labour intensive nature of many rank-and-file jobs, it is not surprising that the industry remains male-dominated. However, we are encouraged by the increasing number of women reaching senior levels."
Among the 12 companies surveyed, eight reported no barriers to increasing gender diversity in their workforce. One company even credited the surge of women entering the industry to the social norms that widely accept women employment and the lessening physical demand of the jobs.
Nine out of 12 companies have introduced flexible working hours to pregnant employees, 2 of the 9 companies offer work-from-home arrangements for pregnant staff and one company provides a maternity leave of 6 months. However, two respondents noted that the round-the clock frontline working hours posed a formidable challenge for women striving to strike a balance between work and family life. Moreover, one company underscored the lack of adequate hygiene facilities, such as a female washroom as a deterrent to female participation.
Diversity and inclusion survey seminar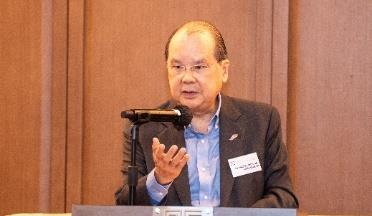 The press interview was followed by a thought provoking seminar. Speaking at the seminar was the Hon. Cheung Kin-chung, Mathew GBM, GBS, JP, former Chief Secretary of Administration of the Hong Kong SAR Government (2017-2021). He was welcomed by Ir Dr. Kelvin Leung, President of CILT HK.
Mr. Cheung noted the significance of the survey, saying it was very timely, given the prevailing local manpower shortage in Hong Kong. He said men and women complement and supplement one another, into a knowledge-based, technology-driven and skill-oriented world of work. The gateway to the sector should be fully and equally open to women. A corporation must go for a gender-blind, race-blind, equitable and open approach if it is to remain globally competitive. Ability, competence, commitment and versatility should take precedence over any other credentials.
Panelists included HR professionals from companies which participated in the survey. Kenneth Law, Vice Chairperson, WiLAT HK facilitated the discussion. They echoed the importance of diversity and inclusion and that a main hurdle would be unconscious bias in the workplace.

Progress towards more ambitious measures hindered by resource scarcity
Vicky Koo, Global WiLAT Chairperson who led the panel discussion said "that Global WiLAT has set an agenda to provide diversity, equity and inclusion (DEI) across all territories. Beginning with the first survey conducted by WiLAT Hong Kong in 2022 and a sharing session in Singapore on 30 June 2023, the collaboration among territories will create the noise and attention needed to spark change. The path ahead is not without challenges."
WiLAT Hong Kong's survey found that scarcity of resources is a major hurdle. The transport and logistics industry, known for its frontline operation and rostering practices, presents a unique challenge in implementing diversity and inclusion initiatives for workers across multiple shifts. Additionally, the provision of hygiene facilities for female employees, often overlooked, is a resource demanding task.
The survey also found that 11 out of 12 companies are taking proactive measures by providing specialised training for their recruitment professionals in diversity and inclusion and ensuring a level playing field for all candidates by eliminating any unconscious bias from the recruitment process.
Push for transport and logistics field to diversify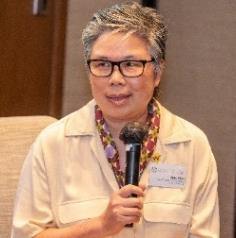 Vicky Koo, Global WiLAT Chairperson, is fully behind promoting D&I. She initiated the fact-finding survey in Hong Kong in 2022 as the initial approach towards spreading the project across WiLATs. Kenneth Law, Vice Chairperson, WiLAT Hong Kong has become the Global WiLAT champion on D&I. Hong Kong's experience suggests that most organisations are willing to collaborate to address D&I in the workplace. An organisation's health depends on a diverse and inclusive workforce. It is also a measure on its ability to retain talents and to respond to change. WiLAT as a change agent will collaborate with industry peers and stakeholders to develop a multi-skilled and embracive workforce.