Our Women in Logistics and Transport (WiLAT) forum share the eighth edition of their global newsletter: Wings of Change.
"It is with great honour and privilege that I present to you this edition of Wings of Change, where we are not only getting ready to celebrate the 10th Anniversary of WiLAT but also to bid farewell to our dearest Chairperson Gayani De Alwis. As most of you may be aware, Gayani as the WiLAT Global Chairperson has been the go-to-mentor and the key driving force behind Wings of Change editorial, since our launch in October 2021. It is she who put the foundation for Wing of Change to take flight and steer across this far. Hence, it takes immense courage and strength to bid her farewell as she steps out from the role and on behalf of the Editorial Committee I wish her good health and all the very best in her future endeavors."
Indeewari Chandrasekara MILT, Editor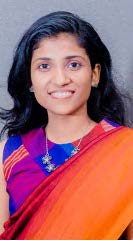 Read issue eight below or download a copy here.
WiLAT is the international women's forum within the Chartered Institute of Logistics and Transport. Since its formation in 2013 WiLAT has gone from strength to strength, and now supports over 3,200 members through 38 national chapters.
WiLAT's mission is to promote the status of women in the supply chain, logistics and transport industry, to bring together those who aid the career development of women, and to provide a support network for women in the sector. For more information, visit WiLAT's dedicated website.