Modern technology is changing the definition of possible. In such a climate, success requires more than diligence and hard work, it requires bravery, imagination, and the ability to convince others that the impossible can be achieved. At CILT International Convention this June in Wroclaw, President of CILT UK Robin Proctor will share his insights on how to deliver what cannot be done.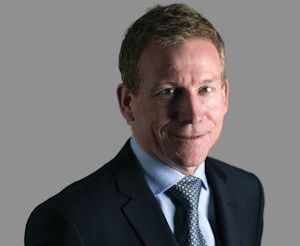 Drawing on a 25 year career in Retail Supply Chain, as well as time spent as a Group Development Director, advising internet and multichannel businesses, Robin will outline how to increase productivity, gain recognition, get your projects supported by your Board, and ultimately help you achieve your goals, whether that is an increase in sales or putting a zebra on the moon.
Robin Proctor is the President of CILT UK and a Visiting Fellow at Cranfield University. His career spans supply chain and e-commerce roles with some of the UK's biggest FTSE 100 and 250 retailers, including Sainsbury's, Iceland, Booker, MFI/Howdens, Wickes and Travis Perkins.
For the last 10 years he has been the Executive Director of Travis Perkins Group plc. Most recently, as Group Development Director he has supported new and emerging businesses, including Toolstation.co.uk, Bathrooms.com and Tilegiant.co.uk.
A regular speaker at events across the world, Robin is passionate about developing the leaders and innovators of the future. He is a member of the Cranfield Supply Chain Advisory Board, and an active supporter of the Novus Trust and Whizz-Kidz mobility charity.
Booking is open for CILT International Convention 2018 in Wroclaw, Poland. Taking place between the 3rd and 6th of June, the convention will explore the themes of Linking CEE to the World, and The Electric Car Revolution and its Impact on Logistics.
The historical capital of Lower Silesia, and Poland's fourth largest city, Wroclaw represents a fascinating blend of cultures, religions and politics, and boasts a proud academic heritage – the University of Wroclaw has produced nine Nobel Prize winners since the beginning of the 20th century.
Delegates will enjoy an exciting 4 day programme, including presentations by Professor David Cebon, Director of the Cambridge Vehicle Dynamics Consortium, WiLAT Global Advisor Dr Dorothy Chan, Phidelia Mwaba, CEO of Hokma Risk Management and immediate Past President of CILT Zambia, and Professor René (M.) B.M. de Koster of the Rotterdam School of Management.
Act now and take your place at the most influential gathering of Transport and Logistics professionals worldwide. Delegates are encouraged to organise visa and other travel documentation early to avoid disappointment. Travel information is available on the convention website. If in doubt, contact your local embassy for assistance.