Mrs Phidelia Mwaba, CEO of Hokma Risk Management and immediate Past President of CILT Zambia will discuss the importance of the electric car and the electric bike for women in rural areas. Her presentation will analyse transport challenges for rural women in general and for the women of the Common Market for Eastern and Southern Africa (COMESA) region in particular.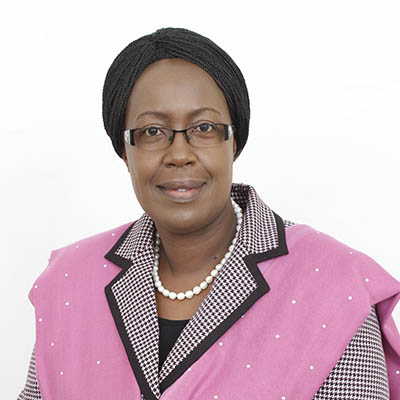 Although Phidelia describes the electric car as a genius innovation that is kind to the environment, she will argue that in addition to a prohibitive procurement price, limitations in road and transport infrastructure in some regions make the electric car impractical. Instead, Phidelia believes that the electric bike will offer sustainable transport solutions to women and road users in these regions, and she will demonstrate why in Wroclaw this June.
Phidelia has worked in Insurance for over 25 years, during which time she has held various leadership positions in entities including the Chartered Institute of Logistics and Transport Zambia where she was the first female President. She is the founder of WiLAT Zambia, and has vast experience on various boards as a Director and Vice Chairperson or Committee Chairperson, both in the private and public sectors. She is currently Managing Consultant and CEO at Hokma Risk Management Consultants where she directs consultancies and knowledge-transfer seminars on portfolios of risk management, smart fleet management, corporate strategy, transportation insurances, transport and logistics management systems, and corporate governance.
Booking is now open for CILT International Convention 2018 in Wroclaw, Poland. Taking place between the 3rd and 6th of June, the convention will explore the themes of Linking CEE to the World, and The Electric Car Revolution and its Impact on Logistics.
The historical capital of Lower Silesia, and Poland's fourth largest city, Wroclaw represents a fascinating blend of cultures, religions and politics, and boasts a proud academic heritage – the University of Wroclaw has produced nine Nobel Prize winners since the beginning of the 20th century.
Delegates will enjoy an exciting 4 day programme, including presentations by Professor David Cebon, Director of the Cambridge Vehicle Dynamics Consortium, WiLAT Global Advisor Dr Dorothy Chan, and Professor René (M.) B.M. de Koster of the Rotterdam School of Management, as well as a fascinating discussion entitled How to put a Zebra on the Moon by former Executive Director of Travis Perkins and Visiting Fellow at Cranfield University, Robin Proctor.
Act now and take your place at the most influential gathering of Transport and Logistics professionals worldwide. Delegates are encouraged to organise visa and other travel documentation early to avoid disappointment. Travel information is available on the convention website. If in doubt, contact your local embassy for assistance.