Sarah coordinates distance learning at the Industrial Training Centre (ITC), in Zambia. She also delivers training of trainers for defensive driving. Based in Lusaka, the ITC has been delivering driver training in partnership with Transaid since 2008.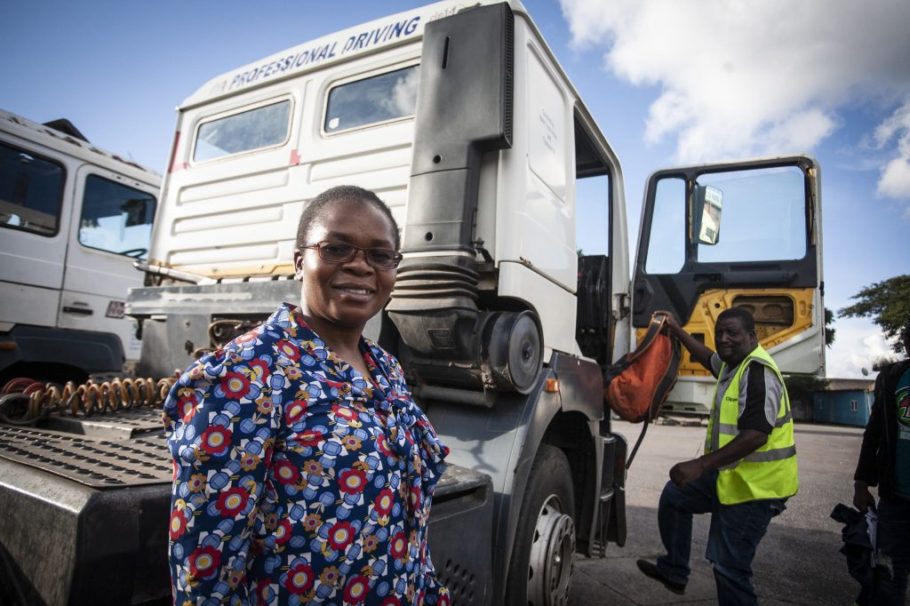 "Most of the people surrounding me are male. I look at myself amongst men, making a positive impact not only to the ITC, but also in Lusaka and in Zambia, through my work marking examinations nationally. It makes you think that women can change the world: when we put in what we can, we can really change things. I feel I am making an impact".
Sarah is one of the few female lecturers in this field, but she is trying to change that by encouraging other women to take engineering programmes. "We have few women at the ITC. In class, I give priority to female students and encourage them to sit at the front, at the few tables that we have… we prioritised women to sit at the tables to motivate other women to come. It may be a small action, but it might have an impact somewhere."
Read more stories from Transaid's celebration of International Women's Day.