On the 13th – 15th December our Women in Logistics and Transport group (WiLAT) were in attendence as an exclusive partner at the maritime conference, held in Mauritius, as part of the 2nd Mauritius Maritime Week 2022, the biggest annual container ports, shipping and transport logistics exhibition and conference in the Indian Ocean Region.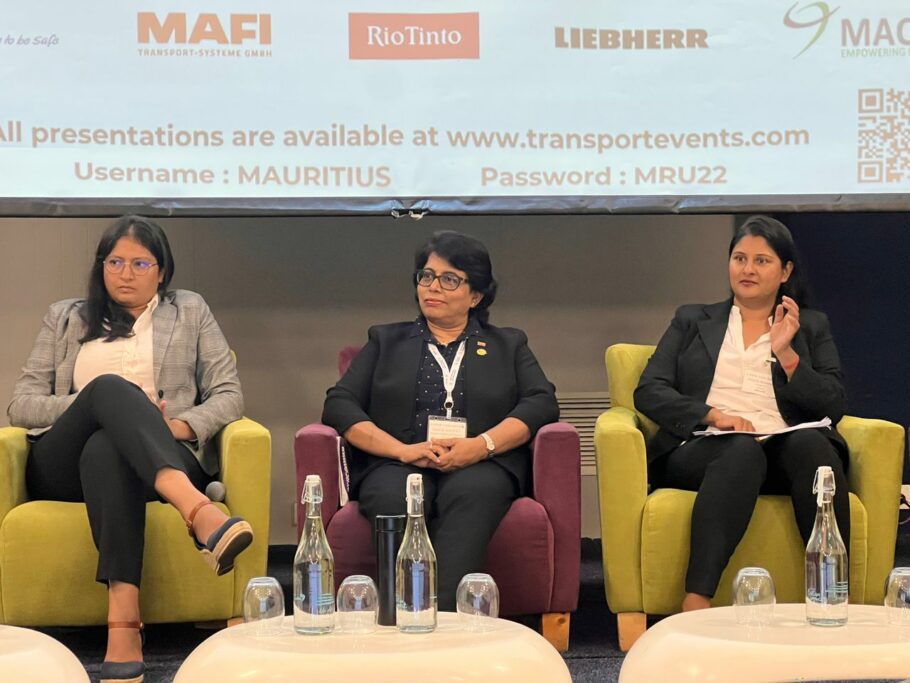 The exhibition and conference provided great networking opportunities between foreign and local investment in the Indian Ocean region, promoting Indian Ocean ports, shipping and transport logistics infrastructure to foreign direct investment and international trade.

Held across two days, the conference programme featured 30 world-class conference speakers addressing topical issues and challenges within transport and logistics. Gayani de Alwis, FCILT, Global WiLAT Chairperson and Nazeema Jaulim – Seelarbokus, WiLAT Global Vice Chairperson, Indian Ocean Islands, were invited to speak at the conference, where they discussed "The decade of creating value for women in logistics and transport".
A case study will be shortly following the conference and the session will be moderated by Nazeema.
WiLAT promotes the status of women in logistics and transport, bringing together those who support talent and career development of women and to provide a support network and mentoring opportunities for women in the sector.
To find out more about WiLAT, visit here or to join WiLAT, contact a WiLAT representative in a territory local to you.