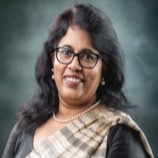 Today is 3rd June and it was on a day like this, WiLAT came into being as a global forum.
I am delighted and honoured to pen this message today when WiLAT is completing nine years of existence globally as the women's forum of CILT. My journey with WiLAT in the past 9 years has been very rewarding and fulfilling. The inclusive approach of CILT enabled me to set up WiLAT in Sri Lanka on 21st March 2013 with Namali Siyambalapitiiya and it has given me a great platform to develop strong relationships with our global network within the CILT family.
The idea of forming a women's group within CILT came from Aisha Ali Ibrahim at the CILT International Conference in Malta in 2010. She along with Naa Densua Aryeetey of Ghana, Dorothy Chan of Hong Kong, Jo Brosnahan of New Zealand came together in Malta to form a women's forum within CILT.
Aisha formed the first WiLAT in Nigeria immediately upon her return. Her strong conviction in pursuing an idea into fruition was unparalleled. It was in 2013, during Dorothy's CILT International Presidency, under Aisha's leadership as the Global Convener, WiLAT was launched as a global forum at the international conference in Sri Lanka. It's quite nostalgic to have been able to witness and be part of the global launch of WiLAT in Sri Lanka as the host nation. I am truly grateful for their leadership and continuous support for steering WiLAT to what it is today.
WiLAT has made great strides over the past few years by spreading our wings to 34 countries with over 3250 members. We have focused on our strategic thrusts and developed innovative initiatives to grow our membership and to create value for them. Our globally renowned professional qualifications, continuing professional development offerings, mentoring and networking opportunities are enabling WiLAT to be a force to reckon with.
WiLAT has moved from conceptual to inaugural and to development stages of our journey and has now entered the expansion stage with a focus on consolidation. Truly sustainable WiLAT is what we should be seeking with a likeminded global membership. WiLAT stand stronger together under the wings of CILT and this is the true strength of our global family as we serve the profession together for the next decade and beyond.
I thank all those who have contributed to the journey of WiLAT and look forward to your continued support.
Let us all join hands with a purpose and passion to drive progress.
Best Regards
Gayani de Alwis FCILT
Global WiLAT Chairperson