Women in Logistics and Transport (WiLAT) share the sixth edition of their global newsletter: Wings of Change.
"Year 2022 was indeed a rollercoaster in which we managed to thrive despite tough challenges and many first-time adventures. Amongst that, Wings of Change expanded and touched many readers as we could navigate and find, through the winds that were blown upon us.
2023 brings us a lot of hope and passion to continue this growth and adding to that is the excitement as we prepare to celebrate the 10th Anniversary of WiLAT Global. We at Wings of Change are determined to contribute at our best under the leadership of our Global Chairperson Gayani De Alwis and our new Global Media Coordinator Amra Zareer."
Indeewari Chandrasekara MILT, Editor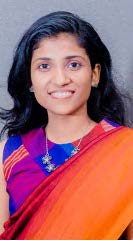 WiLAT is the international women's forum within the Chartered Institute of Logistics and Transport. Since its formation in 2013 WiLAT has gone from strength to strength, and now supports over 3,250 members through 34 national chapters.
WiLAT's mission is to promote the status of women in the supply chain, logistics and transport industry, to bring together those who aid the career development of women, and to provide a support network for women in the sector.