Our global WiLAT family continues to grow and we are delighted to have welcomed Myanmar to the global WiLAT family on 22nd December.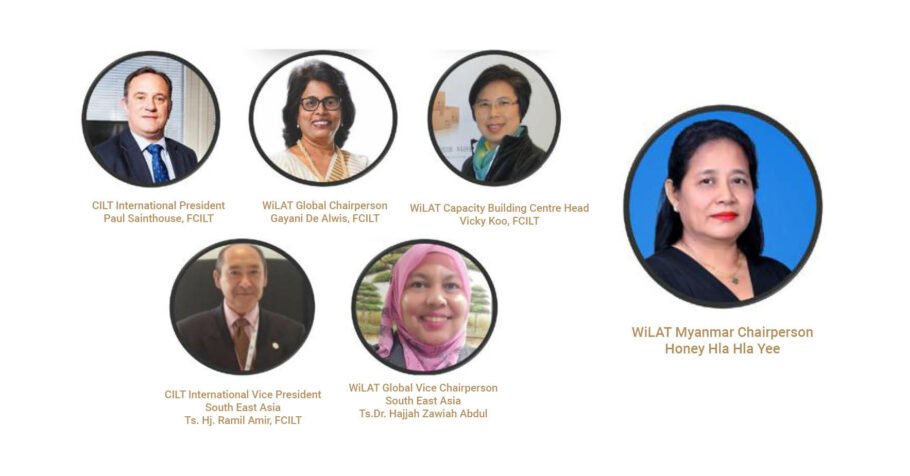 WiLAT Myanmar will become the 38th territory of our Women in Transport and Logistics forum and was launched online by Paul Sainthouse, FCILT, CILT International President, Gayani De Alwis, FCILT, WiLAT Global Chairperson, Vicky Koo, FCILT, WiLAT Capacity Building Centre Head, Ts. Hj. Ramli Amir, FCILT, CILT International Vice President South East Asia and Ts. Dr. Hajjah Zawiah Abdul Majid, FCIL, WiLAT Global Vice Chairperson South East Asia.
A huge congratulations to Honey Hla Hla Yee, our WiLAT Myanmar Chairperson and her committee for a successful WiLAT launch.
Click here to find out more about WiLAT or to contact a WiLAT representative in a territory local to you.