October's 3rd China International Logistics Development Conference in Suining City saw a fascinating presentation by Wai Lim Ho, Senior Director of Global Program Management for the Huawei Technologies Company. One of four guest speakers selected by the Chartered Institute of Logistics and Transport (CILT), Wai Lim examined the impact of the Internet of Things at an economic, structural and social level, and offered his insights on future trends.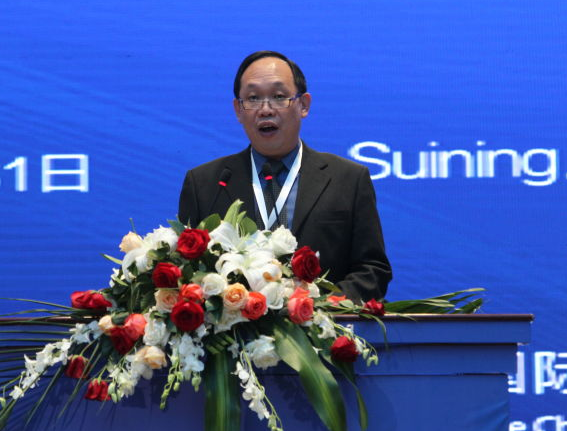 Following a brief introduction to the market forces and technology that are shaping our future economies, Wai Lim Ho discussed how we can position ourselves competitively to be winners in these exciting time of globalization and regional growth.
Wai Lim Ho reported that in our world of 7.3B people, there are 3.1B active Internet users, 2.2B people actively using Social Media, 3.7B Mobile Phone users and 1.9B Smart Device users with access to the Internet and Social Media.This means there is an extremely large pool of people and entities who can readily and easily access and exchange huge pools of information at any time.
There is a saying know your enemy, know yourself, you will win a hundred battles. This is now the time to position ourselves to win.
Using the development of the smart watch as a case study for the deployment of new ICT enabling online and real-time engineering and technology collaboration to create a new product which can be industrialised and mass produced in a short time at manageable cost, Wai Lim's analysis of the successes and challenges of this rapidly developing area was most informative
The conference was a great success and the Institute is very grateful to Wai Lim for being a part of it.