Earlier this November at the 5th China International Logistics Development Conference, Romesh David, CEO of South Asia Gateway Terminals offered analysis of the impact of Belt and Road led infrastructure investment on Sri Lanka's logistics capacity.
In Romesh's opinion, Sri Lanka's geographical position at the Southern tip of the Indian subcontinent is fundamental. Because of this location, Sri Lankan ports offer the shortest deviation for goods traveling the main shipping routes between east and west. Additionally these ports are approximately equidistant from all major production and consumption areas on the Indian subcontinent. Crucially Sri Lanka also hosts the only deep-draft container terminal in South Asia, a strength recognised by the Sri Lankan political class who have managed to operate a bi-partisan, consensus led framework for over four decades.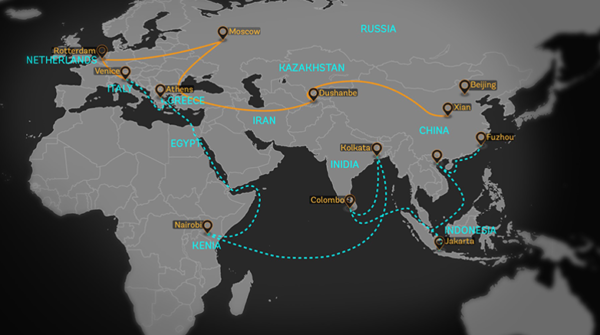 Romesh then turned to case studies of two major logistics operations in Sri Lanka, the Colombo International Container Terminals, and the Port of Hambantota. The Colombo operation is a joint venture between China Merchants Port Holdings Company Limited and the Sri Lanka Ports Authority, possessing the only deep draught terminal in South Asia capable of accommodating the largest vessels afloat. It is equipped with twelve quay cranes, and has an annual throughput of 3.0 million TEUs.
The Port of Hambantota is the result of a Public-Private Partnership between the Government of Sri Lanka and China Merchants Port Holdings. Situated approximately 10 nautical miles from major shipping routes, the port consists of five terminals with berths for twelve vessels, including two large enough for vessels over 800m long. Attached to Hambantota port is the Port Hambantota Free Zone, which at 8km square is one of the largest port related industrial zones in the South Asian region.
Romesh also discussed Colombo Port City. Built by a subsidiary company of the China Harbour Engineering Company (CHEC) and Spanning 269 hectares of reclaimed land from the sea, Romesh sees the project becoming one South Asia's premier residential, retail and business destination.
Romesh David is CEO of South Asia Gateway Terminals and CILT International Vice-President for the South Asia region. He has over 38 years of extensive operational and strategic level experience in international transportation, specialising in the shipping, maritime services, logistics & aviation, domestic & international trading, travel, IT and BPO businesses.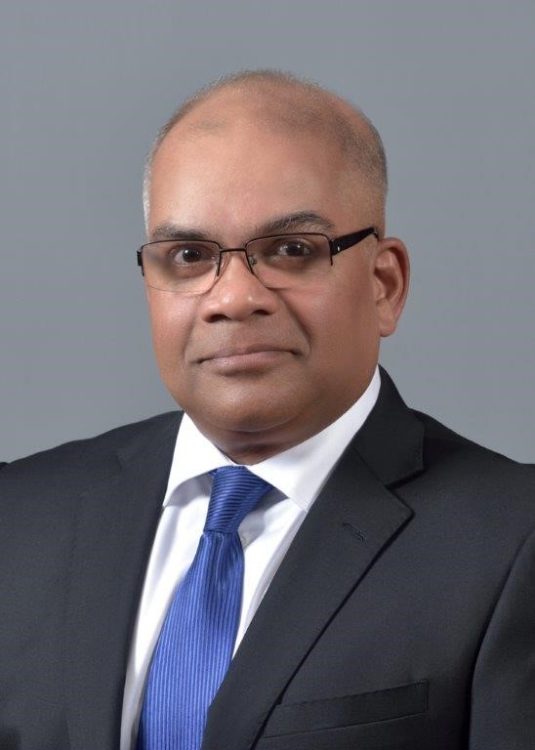 South Asia Gateway Terminals is Sri Lanka's first Public Private Partnership container terminal in the Port of Colombo. A joint venture between Sri Lanka's largest public listed conglomerate, John Keells Holdings and the A P Moller/Maersk Group, SAGT includes the Government of Sri Lanka among its shareholders.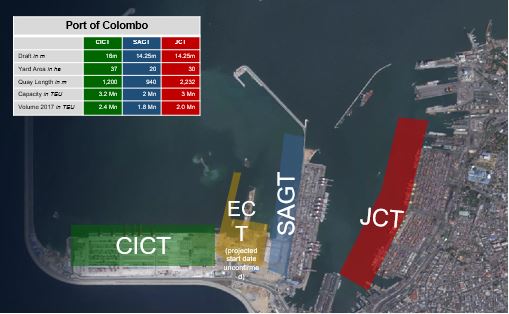 The 5th China International Logistics Development Conference was held this last November at the Kempinski Hotel, Changsha, Hunan Province. Organised by CILT International and CILT China in partnership with CCTA, the conference carried the theme Connectivity, Integration and Development, and focused on the creation of physical, digital and cultural links across Eurasia and the world.
CILT is the membership organisation of choice for logistics and transport professionals globally. Founded in 1919 by a group of like-minded industry professionals, the Institute today has grown to encompass more than 35,000 members in 35 countries. With a century of experience, and a mission to increase standards, nurture talent and deliver world-class education, CILT gives individuals and organisations access to the tools, the knowledge and the connections vital to success in the logistics and transport industry.
You can view this and other presentations on our Slideshare page.