For the first time, Transaid's road safety work is going to West Africa. After securing funding from Puma Energy Foundation, Transaid announce a major new professional driver training programme in Ghana.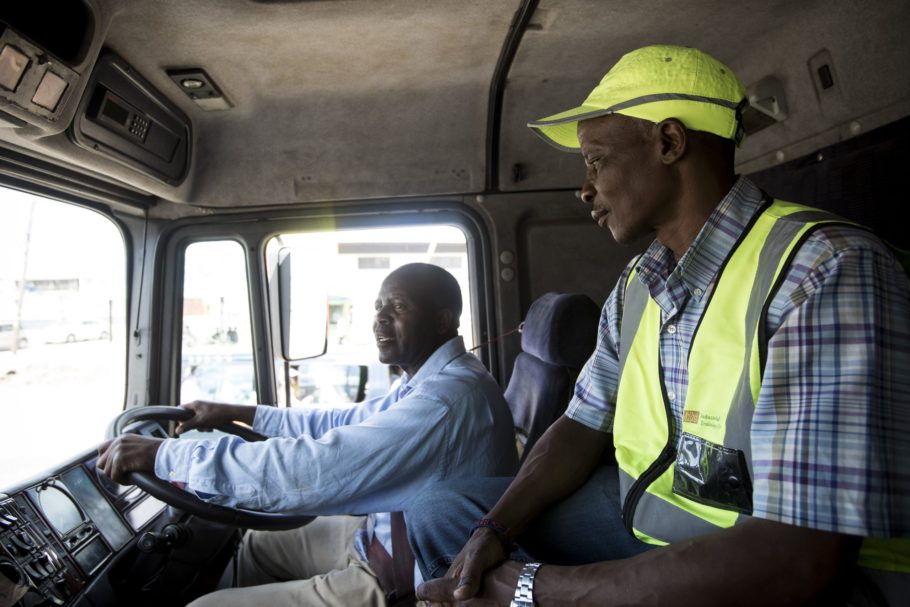 According to the World Health Organisation, an estimated 7,000 people lost their lives on Ghana's roads in 2016. The three-and-a-half-year project aims to make roads safer by raising training standards and expanding training capacity for heavy goods vehicle (HGV) drivers.
The new programme – which began in February 2021 – is Transaid's fourth current professional driver training programme. Since 2008, they have also been working with local partners to improve the driving standards of 50,000 commercial vehicle drivers across Zambia, Tanzania and Uganda – thanks to the support of the UK transport and logistics industry.
Through Transaid's 'Train the Trainer' model, they will build local skills to ensure sustainable and lasting change. The provision of quality professional driver training will be expanded to increase access and ensure that drivers are trained to the highest standards – in turn, improving their access to future jobs and helping to drive economic growth.
Read more here.