On March 1, 2023, USAID Central Asia's Trade activity in Turkmenistan and the 'Turkmen Logistics" public association signed an MoU for starting activities intended to build the capacity of the nation's Transport and Logistics (T&L) sector.
The activities will be implemented through The Chartered Institute of Logistics and Transport's proprietary initiatives, the most notable of them targeting young professionals through the 'Next Generation' forum and women through the 'Women in Logistics and Transport' (WiLAT) forum. Other value-added activities aim to enhance T&L competitiveness and trade connectivity in its wider context, aligned with the TCA's strategic objectives for the Central Asian region.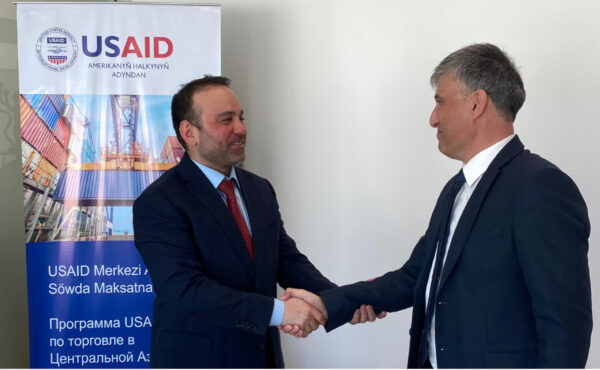 Turkmen Logistics Association – TLA is a non-commercial professional body with over 130 members, established in 2020 on the basis of voluntary membership. It protects the rights and joint interests of members, coordinating their efforts in expanding business activity in the market of forwarding and logistics services, and works to advance Turkmenistan's T&L sector.