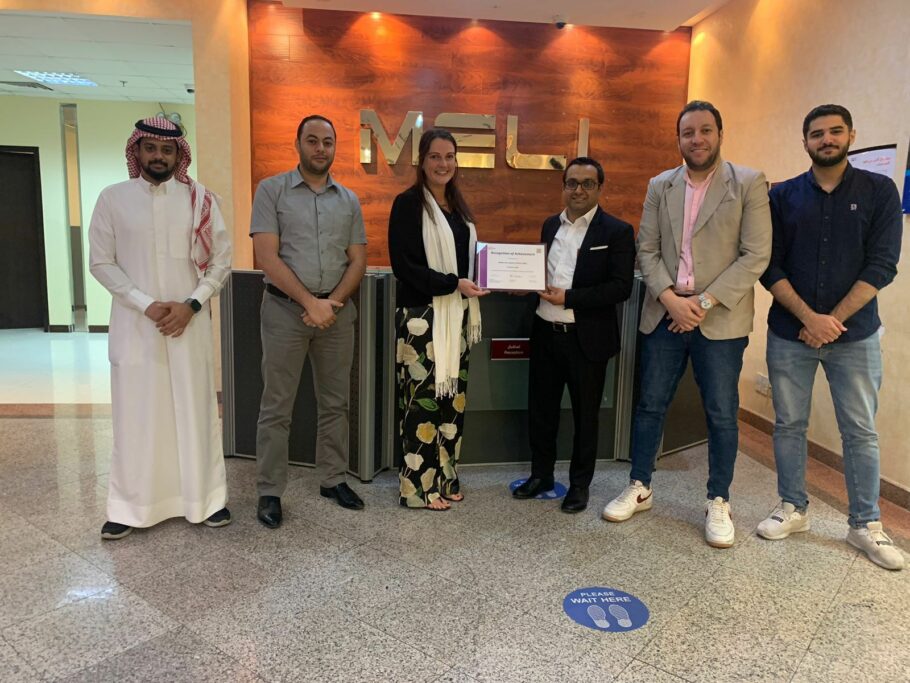 The meeting consisted of a full day of special activities to mark a number of exciting events that have happened between CILT International and MELI in the last month.
We presented MELI with a recognition of achievement for qualifying 1000+ young's Saudis on international professional certifications through their CILT International accreditation.
We celebrated the 13th anniversary of MELI's accreditation with CILT International
MELI were recently accredited to launch the level 6 Advanced International Diploma in Logistics & Transport and the International Certificate in Supply Chain Sustainability
During Ruth's visit, the MELI team launched two new certifications – Certified Supply Chain Analyst and Certified Industrial Supply Chain Specialist

Congratulations to the team at MELI for 13 years of excellence and for their continued support and in nurturing and building up the next wave of logistics and supply chain professionals.
If you are in the Middle East and would like to find out more about enrolling onto a CILT International course via MELI, visit their website for further details http://www.meli.edu.sa or contact info@meli.edu.sa.