Women in Logistics and Transport (WiLAT) share the fifth edition of their global newsletter: Wings of Change.
"I am delighted to bring you our Oct'22 edition of Wings of Change, as we bid farewell to Dhashma for her great service and leadership as the Founding Editor of Wings of Change. This is indeed an exciting time for many reasons as we prepare for our CILT International Convention and WiLAT Global 10th Anniversary. In this issue we have featured Karyn Welsh, CILT Australia CEO, representing the host country for CILT IC. WiLAT is extremely grateful and proud of her key role in organising the Convention.
As I begin my tenure as WiLAT Global Newsletter Editor with a new Assistant Editor by my side, I must congratulate the team for completing a successful first year of Wings of Change. I must thank WiLAT Global Chairperson Ms. Gayani De Alwis and Former Editor Ms. Dhashma Karunaratne for the opportunity and support given in achieving this milestone. As I always emphasise, the WiLAT community never fails to inspire and empower me and my team to grow and better ourselves.
Cheers to all of us beneath the Wings of Change!"
Indeewari Chandrasekara MILT, Editor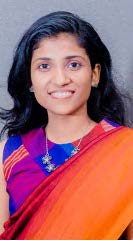 WiLAT is the international women's forum within the Chartered Institute of Logistics and Transport. Since its formation in 2013 WiLAT has gone from strength to strength, and now supports over 3,250 members through 34 national chapters.
WiLAT's mission is to promote the status of women in the supply chain, logistics and transport industry, to bring together those who aid the career development of women, and to provide a support network for women in the sector.