The Third China International Logistics Development Conference and the Fourth China International Logistics Expo were recently held in Suining City. Suining is a key logistics hub for China and has been designated a Modern Logistics Demonstration City.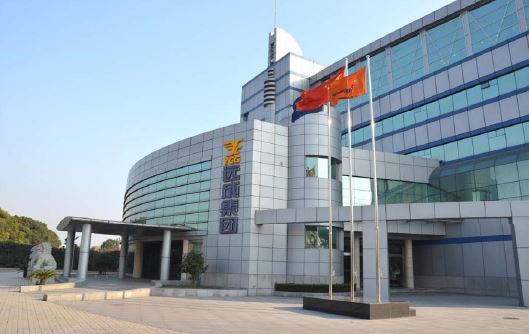 The high profile event was organised by the China Communications and Transport Association (CCTA) / CILT China, in partnership with CILT International. The Yuan Cheng Group who have developed an enormous logistics park in the city were the main event sponsors.
The Yuan Cheng Group is a large-scale modern integrated logistics service enterprise founded in 1988. The business is divided into five business segments aimed at core logistics, as well as express and urban logistics, supply chain management and refrigerated supply chain management.
The company aims to be "accessible to the heart of the world", with an overall strategic objective of building an outstanding modern logistics brand in China through integration, innovation and good management practices.
To this end the group has invested heavily in the development and implementation of  advanced logistics supply chain management systems, including e-commerce systems, order management systems (OMS), transportation management systems (TMS), warehouse management systems (WMS), as well as business oriented collaborative work management systems, vehicle global positioning systems (GPS / GIS) and industry associated financial systems.
By building the Logistics Park, Yuan Cheng have been able to bring order to an inefficient logistics marketplace. The new platform allows for the integration of private drivers, increasing efficiency and vehicle utilisation rates. As well as greatly benefiting manufacturing enterprises, both in terms of service speed and service cost, the associated reduction resource consumption is better for the future of the economy and the planet.
In response to the national One Belt One Road (OBOR) policy, Yuan Cheng will drive regional logistics development and promote local economic exchange.
Huan Yuancheng, President of the Yuan Cheng Group hosted the 4th China International Logistics Expo at the newly built exhibition complex, developed and managed by Yuan Cheng to promote logistics in China.
The Charted Institute of Logistics and Transport are very pleased to have been able to work with the Yuan Cheng Group in staging this year's China International Logistics Development Conference and International Logistics Expo.
Find out more about the Yuan Cheng group here: