The Chartered Institute of Logistics and Transport has announced its plans for the Women in Logistics and Transport (WiLAT) conference at this year's International Convention to be held in Dubai.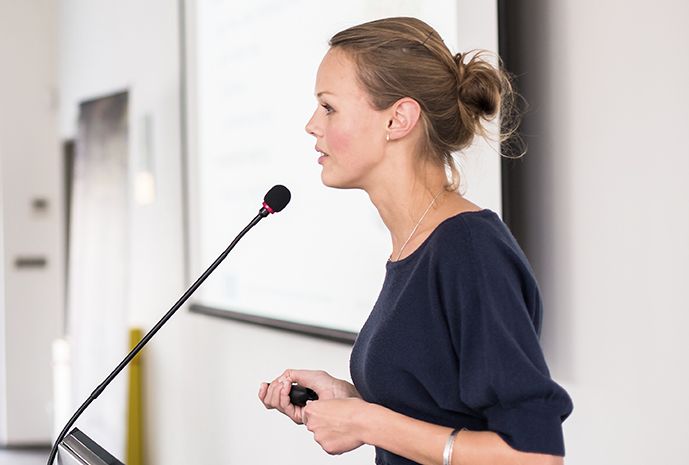 Since being launched in 2013 WiLAT, within CILT, has experienced significant growth throughout the world and leading female industry professionals will address delegates on the day about the success and the future of the group.
The conference will help formulate a three-year plan to develop and implement programmes for all countries through to 2018 and will help to unlock the potential and advance the status of women in the transport and logistics sectors.
Nadia Abdul Aziz, Middle East Regional Coordinator, WiLAT, will welcome delegates before handing over to WiLAT Founder and Global Convenor, Aisha Ali Ibrahim. Aisha will report on the global development of WiLAT over the past 12 months.
WiLAT empowers, mentors and unlocks business opportunities. The conference will enable networking, information sharing and will be a celebration of eminent female personalities in the industry. We will continue to demonstrate that we are stronger together.
Dorothy Chan FCILT, WiLAT Global Advisor and Immediate Past President, CILT International, will be on hand to present the Global Focus for the year. She'll be looking back on the success of WiLAT to date and will introduce the day's focus sessions, introducing themes of Mentoring, Empowerment, Leadership and Entrepreneurship for the future development of WILAT. The Focus groups will be led by:
Gayani De Alwis, Chair, WiLAT Sri Lanka, who will discuss mentoring for women
Sharifah Halima, Chair, WiLAT Malaysia, presenting on the topic of empowering women in the industry
Nadia Abdul Aziz, Middle East Regional Coordinator, WiLAT, who will promote women in assuming leadership roles
Vicky Koo, Chair, WiLAT Hong Kong, who will encourage women to own their own businesses in the sector
The WiLAT conference will take place on Sunday 13th September and male and female members of CILT are welcome to attend.
A dinner will take place on Tuesday 15th September to honour Dorothy Chan, Past President of CILT and Global Advisor, WiLAT.
Stronger Together: Global Strategies for Success in Logistics and Transport is the theme for the CILT International Convention 2015. The convention takes place on 13th – 16th September, at Jumeirah Creekside Hotel, Dubai, United Arab Emirates.