It is with great privilege that I am able to publicaly thank Stephen Chan for his tireless work as CILT Young Professional Global Convener over the past three years. Stephen has recently announced his decision to retire from his position due to family and work commitments. It has been heart warming to see the recognition, gratitude and respect paid to Stephen by members of the CILT community, our trustees and executive.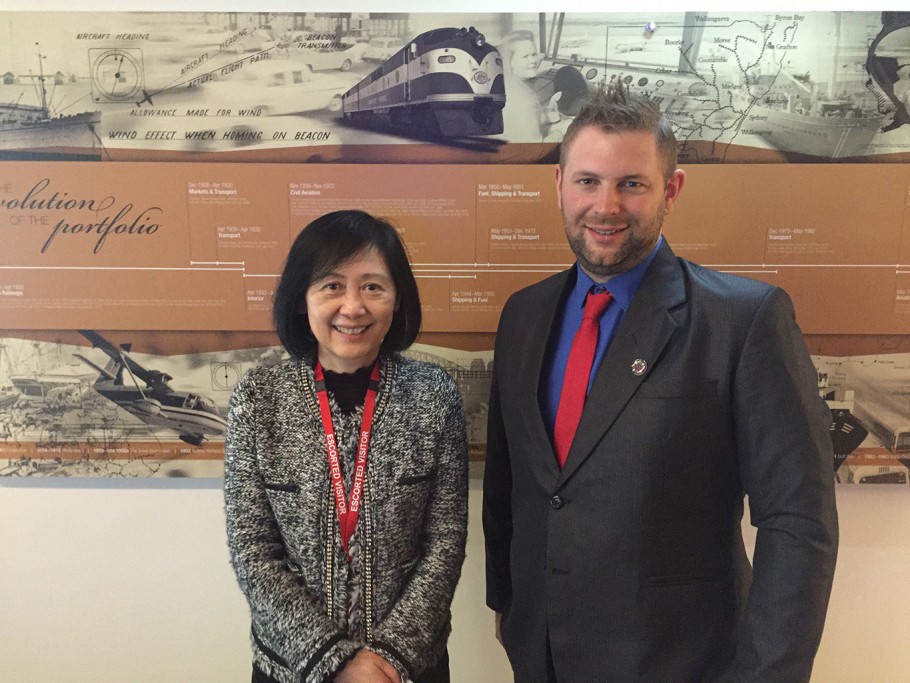 As Asia Region Ambassador, I have worked very closely with Stephen as we have navigated the uncharted waters of setting up an International YP presence. Stephen has gone above and beyond the call in his role and I can safely say that his departure will leave a large hole.
Stephen has been involved in CILT since the Sydney Convention in 2011, where a real need was identified for the involvement of, and to increase our connectivity to young professionals.  Prior to this, Stephen was involved in the Young Professionals Committee in Hong Kong.
From this point, to forming an international representative committee through to hosting our first session at the International Convention in Sri Lanka, and then building on this in Malaysia in 2014, Stephen has been the driving force behind our success.
Fortunately for us, Stephen has agreed to remain involved in his capacity as immediate past convener.  As part of the original committee formed in 2012, along with Jacques Roux (UAE) and Anand Lakhani (UK),  Stephen kindly nominated me for consideration as his successor.  I am honored to have received both the support of our committee, and that of the IMC on my nomination.  I have accepted Stephen's nomination, and greatly appreciate the support of both the team and the IMC.  I will take over from Stephen at the start of 2015.
Our committee continues to grow, develop and meet the needs of our fledgling movement.  Following on from our great success at the Malaysian Convention, we have welcomed three new faces to our committee.  Emma Ross (UK) has taken over from Anand as Deputy Convenor, with responsibility for the UK, Europe and Africa. Nishantha Fernando (Sri Landa) has been appointed to the newly created position of Subcontinent Ambassador and Alaa Al Tef (UAE), an International Young Professional of the Year Award Finalist has succeeded Jacques Roux as Ambassador for the Middle East and North Africa (MENA).
I would like to thank Jacques for his involvement, direction and passion to date with the committee. Jacques was a very popular speaker at both the Sri Lankan and Malaysian Convention, imparting his knowledge and experience to our members.  Jacques has received a transfer within Hellmann Worldwide Logistics, from his base in Dubai to Melbourne, Australia to his new role as General Manager of Contract Logistics.
With this change in leadership, it is a good opportunity to celebrate and take stock of what we have achieved, but also to focus on our strategy moving forward.  Our team will focus on this in the New Year and I look forward to reporting back to our community and stakeholders on our achievements and future plans.
I believe one of our most pressing challenges is to increase the amount of representation on the committee. We now have five vacant positions for ambassadors to represent Africa, Asia, Europe, North America and Oceania. If anyone is interested in volunteering for these roles, please contact me for a discussion about those roles.