We are pleased to welcome Mark to the CILT family. He is delighted to join the global team and looks forward to meeting you all either virtually or in person over the coming months.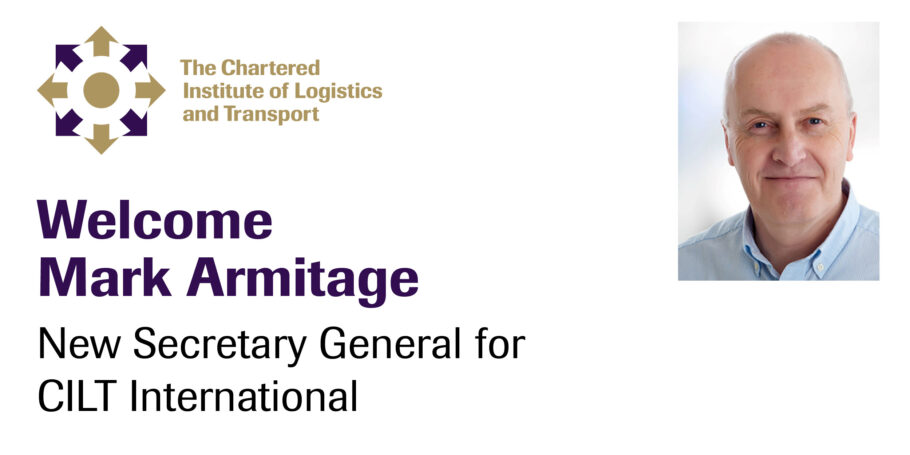 Previous roles
He worked at De La Rue Plc for over ten years where his last role was as Regional Managing Director for Africa, Middle East, and South Asia with responsibility for three De La Rue companies based in South Africa, India and the UK.
Following De La Rue, he worked for the NCR Corporation in a senior EMEA role and then as  Managing Consultant at a mid-sized management consultancy firm before setting up his own international strategy consultancy which he ran for over fourteen years.
More recently, he worked for four years as a Head of International Trade Team at UK government's Department for International Trade (DIT) and at the same time was Director of International Trade at Herefordshire and Worcestershire Chamber of Commerce. He managed two teams – a team of DIT International Trade Advisors and a second team delivering international trade services including a portfolio of over 40 international trade training courses (customs, export and import documentation and procedures and import and export customs declarations).
His last role before starting at CILT International was as Director of Strategy for a business delivering innovative online international trade training, on demand international trade advice and supply chain consultancy for Government and large corporates.
Interests
Mark has a degree in Russian Studies from the University of Leeds, an MBA from University of Bradford School of Management and an MSc in Management Research (also from Bradford). He is a keen squash player and mountaineer, having climbed Mount Kilimanjaro three times, Mount Kenya twice and Mount Elbrus. He loves reading and languages and speaks Russian, French, Czech, Spanish, and Hungarian.
A word from Mark:
As a result of a perfect storm of unprecedented international macro-economic and political events and the Covid pandemic, the challenges currently facing global supply chains and the international logistics and transport sectors are significant. That being said, these challenges represent a great opportunity for CILT International and its global network and I look forward very much to being a part of the CILT team that works to support companies and organisations operating across these sectors.