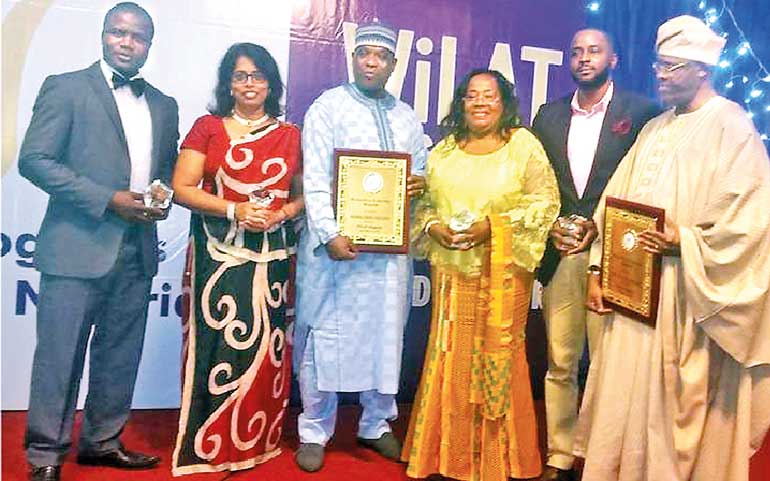 Gayani de Alwis, Chairperson of Women in Logistics and Transport (WiLAT) in Sri Lanka and Mastermind behind the Ignite Mentoring Programme was invited as keynote speaker at WiLAT Nigeria Day.
This year's popular event was held at Oriental Hotel, Lekki, Lagos.
In addressing the main conference theme of Mentoring, Gayani drew on her great personal experience of creating and implementing the WilAT Sri Lanka Ignite initiative. In her presentation Mentoring – An irreplaceable Ladder for Sustainable Development, Gayani described Mentoring as a key WilAT strategic thrust
If a woman is empowered, she will feed the family and also benefits will extend to the society at large
Guest of Honour, Hadiza Usman, first female Managing Director of Nigerian Ports Authority, echoed this message, urging women in the Maritime industry to support the talent and career development of other women.
WilAT Global Convenor and Chairperson of  WiLAT Nigeria, Aisha Ali Ibrahim, descibed WilAT as a unique group with members cutting across various disciplines in logistics and transport
CILT provides a holistic approach to solving issues in the industry
The keynote speech was followed by the unveiling of the WiLAT Nigeria Impact Mentoring Programme which aims to replicate the good work carried out in Sri Lanka. The group forsees a time when women will take up more positions in authority in Nigeria. As speaker Hajia Lami Tumaka reported
The opportunities are there, all we need to do is take them
Aisha presented Gayani with the WilAT Distinguished Mentor and Role Model Award in recognition of her inspiring work in this area