The Young Professionals Group (YPs) of the Chartered Institute of Logistics and Transport (CILT) held their annual conference on the first day of International Convention 2016 in Montreal.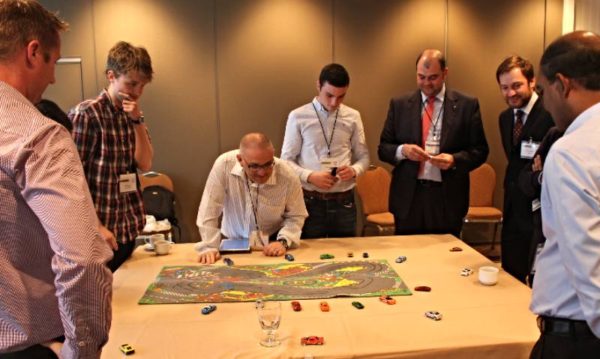 Under the theme of Experience Sharing, delegates heard from 3 individuals at key stages of their careers.
Elias Demangos, Founder of Fortigo freight, was first up; an inspirational gentleman who, in a very short space of time, has grown his business in an extremely competitive market. Elias discussed the importance of owning your own career and urged delegates to never stop learning. Elias advised YPs to ensure they have great mentors and to be a great mentor to those around them.
Other speakers included Sandy Moller, a new recruit to the CILT, who discussed his journey so far  and what attracted him to CILT (Read his blog here), followed by Nhan Tran (International Young Achiever 2016) who has recently relocated from Australia to join Tesla in America.
The day continued with an interactive session focusing on personal development and the concept of CPD. Jon Harris demonstrated the tools available to CILT Members and highlighted the benefits of being part of the institute.
The Young Professionals Session was superb in encouraging individuals to evaluate their own characteristics
In the weeks following Montreal the International YP Committee have already begun plans for 2017, and hope to build on the success of previous years. Deputy YP Convenor, Emma Ross said
 we believe in education amongst our members but also the great benefits of friendships and connections globally in the YP population.