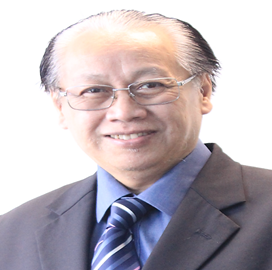 The LLA is a national award that recognises individuals who have contributed meaningfully to the development of commerce and the logistics industry.
In presenting the award, CILT Indonesia President Rahim Tahir said:
We are delighted to recognise Johari Zein's achievement in growth through innovation and business sustainability, and to celebrate the positive impact his work has had on the community
Jahari Zein is an Indonesian Logistics Entrepreneur. A prominent public speaker on management issues, he is the director and co founder of JNE Express Indonesia. Under his development the Indonesia Express delivery network has grown to cover over 5ooo service centres, supported by more than 25,000 employees across the nation.
With the growth of the e-commerce sector, Zein continues to develop and establish Express Delivery systems, collaborating with global service providers such as DHL and UPS.
Looking to the future JNE remains focused on e-commerce as well as the traditional logistics sector, with an emphasis on technological innovation, economic value and the development of value based supply chain management providers
CILT Indonesia's Graduation ceremony was supported by International President Paul Brooks, Secretary General Keith Newton and International Vice President Radzak Malek.
Keith Newton said
CILT Indonesia is building a strong base for growth in a country where the logistics industry represents nearly a quarter of GDP